Thank you for choosing our weight loss clinic. We want you to know that we value your business, and we would like to give you some basic information about our program and the process you will undergo as a new patient during your stay at our facility.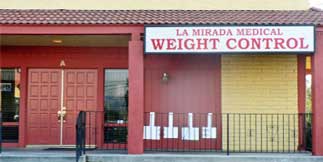 For more information, come visit us at La Mirada Medical Weight Control in Whittier. Our friendly staff will assist you with any questions you may have about our program, services, or special offers.
*Results are not guaranteed. Individual results may vary.